Air Intake Filter

Air compressor

Wet tank

Air Filters

Refrigerated
Dryer

Desiccant Dryer

right

Air Filters

Air tank

PSA N2/O2
Generator
N2/O2 Purifier

N2/O2 Tank

N2/O2 Filters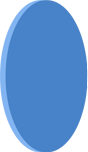 User(s)

Cylinder
Refilling
Established in 1998, CAN GAS SYSTEMS COMPANY LIMITED, a reputable manufacturer of on-site nitrogen and oxygen plants and various gases system, has a production and R&D center with an area of 28,000 square meters, and obtained ISO9001 quality management certification, BV certification and CE certification.
more
2019
Sales and marketing of CAN GAS scaled new heights. More specialized products adapted to market demand were launched to serve more customers from every corner of the world. CAN GAS embarked on a new journey.
2018
All CAN GAS staff gathered in a 5-star hotel in Beijing ceremoniously celebrated the 20th Anniversary of CAN GAS. Distributors & partners from the USA, Russia, UAE, Indonesia and so on, and qualified suppliers such as Atlas Copco, CKD, SMC, UOP were invited and attended the ceremony to witness the great successes achieved by CAN GAS in the past 20 years and together outlook the bright future of CAN GAS.
2017
CAN GAS was awarded Beijing new technology new product certificate.
2016
CAN GAS was qualified as National high and new technology enterprise.
2015
Until then, CAN GAS has claimed 2 patents for inventions, 7 patents for utility models, 2 registrations of design and 6 computer software copyright certificates.
CAN GAS set up Tibet branch company, the sales reached 80 million RMB that year.
2014
The plateau oxygen enriched system of Lhasa Holy Paradise Intercontinental Hotel undertaken by CAN GAS was put into use, which is the largest plateau oxygen enriched diffusion system in Asia so far.
CAN GAS obtained GC3 qualification for installation of pressure piping, Third Level Qualification of mechanical and electrical installation project contracting.
2012
CAN GAS obtained CE certification for oxygen and nitrogen generators. The CE mark indicates our compliance with EU legislation and enables the free movement of products within the European market.
2010
Medical oxygen department was established in the same time to march into the medical oxygen market. CAN GAS acquired BV certification in the same year.
with the new manufacturing and R&D base established in Gu'an industrial zone,CAN GAS claimed medical PSA oxygen generator production license and registration certificate.
2009
CAN GAS signed distributors agreements with agencies in the US, Russia, Brazil, Indonesia, Bangladesh and Pakistan.
2008
CAN GAS supplied nitrogen generator for Beijing Olympics food testing center.
2007
CAN GAS purchased its office building at GID International Center in Beijing.
2006
With acquisition of the export qualification, CanGas® System established International sales and Global service department.
2005
The annual of CAN GAS wasover 20 million RMB.
2004
To serve the clients more closely, CAN GAS set up Service agencies in Guangdong, Ningxia and Chengdu, China.
2003
In the same year, CAN GAS texceeded 10 million RMB. Our products were exported overseas.
CAN GAS acquired ISO9000 quality management system certificate, we adhere to strict quality inspection process to ensure every customer will get satisfactory products.
2002
2002, CAN GAS cooperated with Chinese PLA Air Force, started to supply NL Altitude Simulator for training Chinese astronauts.
2001
2001, CanGas® nitrogen generators took the lead in the market of piezoelectric crystal industry.
1998
1998, CAN GAS System Company Limited was established on October 28th, with prosperity to become leading PSA air separation system supplier in the world.
2019
2018
2017
2016
2015
2014
2012
2010
2009
2008
2007
2006
2005
2004
2003
2002
2001
1998
With high Brand Recognition, 30 Overseas Distributors, Dealers, Resellers and Group Purchasers were developed by CAN GAS since 2003, meanwhile a Worldwide Sales & Service Network was built. 4,000+ CanGas®️ Systems are running well in more 80 Countries including China so far.
read more